September 19, 2019
Posted by:

SportsV

Categories:

Event News, Home News, Industry News, News, Press Releases
The Denver Broncos, in conjunction with the team's new food and beverage provider, Aramark, have formally unveiled concessions improvements at Empower Field at Mile High.
As part of ongoing efforts to elevate the fan experience, Aramark and the Broncos have improved menu options and variety, introduced fan-friendly technology to increase speed of service and renovated several existing concessions stands.
Stadium General Manager, Empower Field at Mile High, Jay Roberts said:
Empower Field at Mile High is constantly looking for ways to improve the fan experience, and we are confident that with Aramark as our concessionaire we can modernize how fans enjoy food and beverages at our stadium events. We are also thrilled to debut several newly renovated concession stands on Sunday, which is the first step in a multi-year process to improve speed of service while also adding more variety to the menu.
Jay Morrison, District Manager, Aramark's Sports & Entertainment division, said:
We're excited to expand our partnership with the Broncos and undertake this transformation of Empower Field at Mile High's dining experience. We have a long, proud history of serving Denverites and, with our close ties to the community and knowledge of the local food scene, I'm confident we will deliver an innovative, dynamic and engaging food and beverage experience for everyone attending events at the stadium.
Broncos fans, as well as concert, festival and other sporting event guests will find many new, enhanced and innovative concepts, offerings and amenities. In addition, select concession stands on the 100, 300 and 500 levels of the stadium have been renovated and modernised, while redesigned menu boards and reconfigured speed lines will expedite the ordering and transaction processes.
See below for a breakdown of new point-of-sale technology, concession options and culinary partners.
State-of-the-art Mashgin artificial intelligence (AI) self-checkout scanners have been deployed throughout the stadium. Fans can place the items they wish to purchase on the Mashgin unit where they are scanned simultaneously for quick payment, significantly increasing speed of service.
Self-ordering kiosks have been installed at select locations (Sections 103, 122), allowing fans to fully customise and pay for their order using touch screen technology.
Empower Field at Mile High has been outfitted with a brand new point of sale system, which includes Apple Pay, to help speed up the ordering and payment process.
Handheld Credit Card Readers
Over half the in-seat vendors will be equipped with handheld credit card reader technology, allowing fans to easily pay with credit card.
Ordering at the Reach of your Fingertips
A new mobile ordering solution, Tapin2, will be available for United Club Level in-seat service, allowing fans to use their smartphones to place an order and have it delivered to their seats.
NEW CONCESSIONS CONCEPTS
Favs@MH
The new Favs@MH (Section 123) will offer a variety of fan favourites (hot dogs, City Pop popcorn, nachos, beverages) and self-checkout, featuring Mashgin artificial intelligence (AI) scanners that allows fans to expeditiously complete their transactions. Valid ID is still required to purchase alcoholic beverages.
The Drink MKT (Sections 116, 124, 321, 510 and 528) is an express, self-service beverage market. Created to reduce wait times and increase choice, the market will offer a wide variety of beverages to quench your thirst.
Fans can expect to see beverage items such as Gold Peak iced tea, Classic or Diet Coke, Dasani Sparking water, Vitamin Water, Bud or Bud Platinum, Breckenridge United in Orange or Bumps n Jumps, Bon & Viv spiked seltzer, Cutwater canned cocktails, select wine by the bottle or assorted grab-and-go snacks, these markets will have a great selection. Valid ID is still required to purchase alcoholic beverages.
Mashgin artificial intelligence (AI) self-checkout scanners will be used to get fans in and back to their seats quickly.
Tenders Love and Chicken (Sections 103, 122) is a new self-order concessions concept offering home style-breaded chicken tenders, wings and a variety of sauces, and ranch-seasoned, hand-tossed fries.
Denver Cocktail Co (Section 124) is a new walkup bar with mixed drinks and beer.
Frank Bonanno Concepts (Section 119), from acclaimed Denver chef Frank Bonanno, will feature a rotating menu of the best menu items from his collection of award-winning restaurants:
Bao Buns – Steamed bun with pork belly, hoisin sauce and green onions, and Hoisin Chicken bao buns (Section 119).
Bonanno's Hot Chicken – Fried hot chicken sandwich topped with American cheese, bibb lettuce, sliced tomato, dill pickles and rooster sauce served on a potato roll (Section 119).
French 75 French Dip Sandwich – Bonannos' acclaimed shaved Prime Rib on a Fresh Hoagie Roll served with 48 hour Au Jus (Sections 130, 525)
GQue Championship BBQ (Section 135) will bring its award-winning BBQ directly to fans.
Located in Section 103, another local favourite, Biker Jim's Gourment Dogs opens an outpost at Empower Field at Mile High serving up a selection of its signature hot dogs and sausages.
Seasoned Angus Burger with Pepper Jack Cheese and a Peach Green Chile Chutney on a Brioche Bun (Sections 107, 512, 538; United Club Sections 314, 332)
Sliced Jalapeno Pork Belly, Fresh Lettuce, Sliced Tomato, Garlic Truffle Aioli served on a Ciabatta Bun (Sections 130, 525)
All Beef Hot Dog, Kimchi, Sriracha Mayonnaise, Cilantro (Section 518)
Vegetarian Street Tacos (3)
Chipotle roasted cauliflower and ranchero black beans topped with pico de gallo and shredded lettuce served in flour tortillas (Sections 103, 107, 119, 503, 539)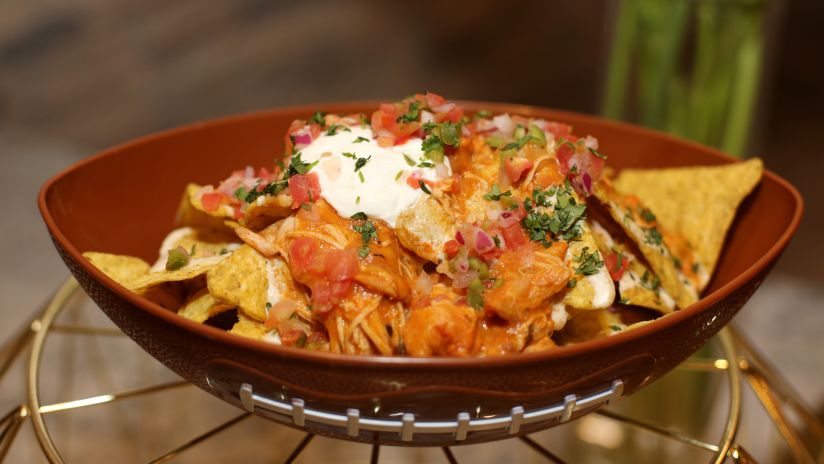 Images, courtesy: Denver Broncos / Aramark
Aramark is a Founding Partner Sponsor for ALSD International – Europe's one and only event dedicated to the Premium/VIP/Club Seat & Hospitality sector – coming to Croke Park Stadium in Dublin this October, 28-29. Over the course of the two days, some 50+ speakers, together with 40+ exhibitors/partners/sponsors from across Europe and North America, will be providing insights on how to increase revenues through new builds, renovations and service expansions, as well as via the latest developments in F&B and technology offerings, to the 150+ high-level executive attendees confirmed to date. Attendees will also benefit from tours of 3Arena and Aviva Stadium.
#ALSDInternational – Europe's one & only event dedicated to the Premium/VIP Seat & Hospitality sector
#sportsvenuebiz
#sportsvenuebusiness – the world's leading platform for sector news views & developments